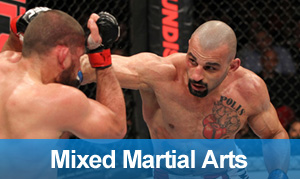 Technical instruction varies weekly. Topics covered include: striking defense, clinching, ground defense, and "ground and pound".
Get Started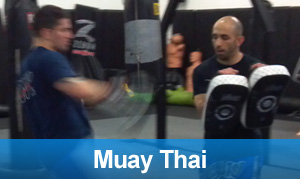 Beware - brutal calisthenics and cardio ahead! Develop your body and master the art of striking.
Get Started
Power Mixed Martial Arts
Power MMA's academy is the premiere mixed martial arts gym in New York, offering world class instruction and training by qualified professionals. We offer a very practical and versatile place to train and get in shape. Whether you are looking to get in shape, learn practical forms of self defense, looking to compete/fight, or simply looking to obtain a better quality of life, Power MMA's can accommodate you. Power MMA's offers classes in boxing, kickboxing, Muay Thai, MMA, wrestling, and basic jujitsu, with an emphasis on conditioning, technique, and a healthier lifestyle.
We offer top level instruction from pro-fighters and pro-coaches (please see instructors page). Our classes range from beginner to advanced, including woman's classes (please see class schedule). Power MMA has produced some of the most talented amateur and professionals in their chosen discipline and continues to instill hard work, dedication, self confidence, and success in all of our students. Come visit us and find out which one of our programs fit your needs and budget. We also offer personal training sessions. Our facility is comprised of 6500 square feet of industrial warehouse space with a regulation size boxing ring and a MMA Cage. We are committed to providing our members/fighters with the necessary equipment insuring them a creative/intense workout. We are always staffed with certified instructors. Other equipment that you will find on our premises are:
punching bags
tv/s for fights/tape viewing
thai bags
sitting nautilus
legged grappling dummies
dumbbells and free weights
throwing dummies
straight bar rack
free standing dummies
pull down machine
upper cut bag/speed bag
medicine balls
versa climbers\
airdyne exercise bikes
rowing machine
2000 sq ft of interlocking mats for rolling
We do provide punching mitts and and thai pads for those who do not own their own pads.